Divi theme is not equipped with the breadcrumbs module, but you can use popular YastSEO built-in functionality to enable breadcrumbs on your Divi website. Only two steps are required to start using breadcrumbs.
1. The first step is to enable breadcrumbs in Yoast SEO plugin. Go to your WordPress admin dashboard, click on SEO > Search Appearance > Enable breadcrumbs in the Breadcrumbs tab.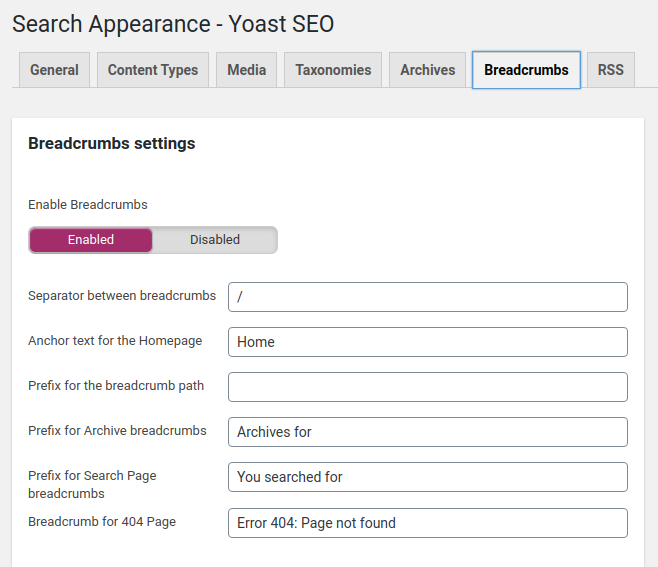 2. Choose a place, where you want your breadcrumbs to appear on your website and insert a Code module that is built in every Divi installation.
To display the actual breadcrumbs using the Code module insert the following short code:
[wpseo_breadcrumb]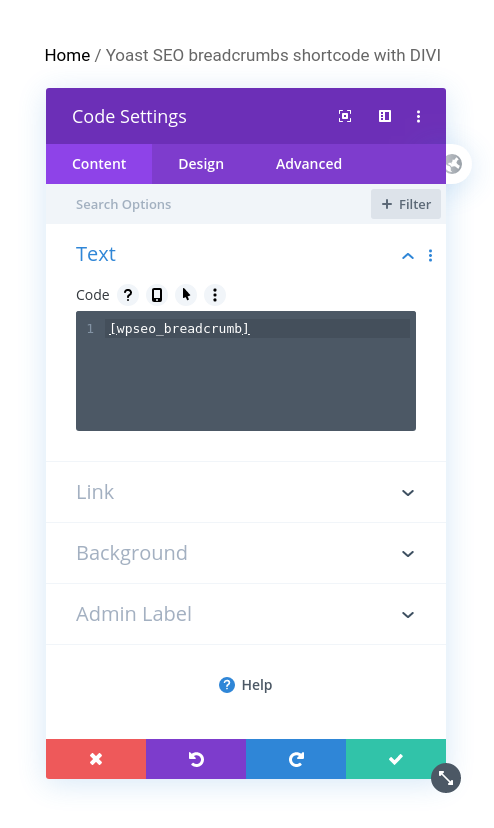 You can insert the shortcode directly into the text module too, it works with both text and code module. Divi is not rendering the breadcrumb well in Visual Builder's Frontend Editor mode, but once you save the page and hit Exit Visual Builder, it will render correctly. This is bug know for years now.