Website Maintenance Services
Keep your website's content up to date and secure.
Canagon is a top website services company, helping businesses across the globe improve the performance and security of their websites. Whether you're looking for a monthly or hourly website maintenance plan, Canagon provides the experience and expertise your company demands.
Get a free quote for your business.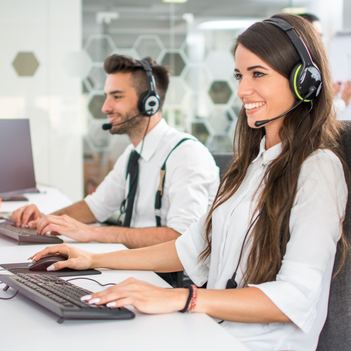 Altering your website's content on demand is done for example by e-mail support request. When we are finished with your requested changes, we make sure new content looks good on mobile devices.
Text: Additions or deletions.
Photos: Additions, deletions, and basic retouching.
Pages: Additions or deletions using existing page design.
Navigation: Basic navigational changes (add, move, or delete an item in the navigation).
File downloads: Additions or deletions of PDFs and other documents.
Videos: Insertion or deletion of a pre-edited video.
Links: Additions or deletions.
Color and background images: Changes or replacements.
With our maintenance plan, you will never end up on old and outdated website hosting with an old and outdated website.
Updates on Canagon include:
WordPress core updates
WordPress plugin updates
WordPress security patches
WordPress premium plugin updates
PHP version update
MySQL database version update
If you are an EU resident or your company is registered in the EU, VAT rules apply.
Our company is registered for VAT in Ireland.
If your business is VAT registered in the EU outside Ireland, VAT charged will be 0.
If your business is registered in Ireland, 23% VAT applies.
If you are an individual or EU business not registered for VAT, VAT of the country of your residence is applied according to VAT MOSS rules.